As part of our bridge improvement programme, we are carrying out essential works to Victoria Bridge and retaining walls on Welbeck Street and Queen's Drive, Kilmarnock.
Look out for our signs…
To undertake these works safely and efficiently, affected roads will be closed at times during this period.  We will make  every effort to keep closures to a minimum.
If you use the bridge, please watch out for our Advance Notification Signage, which we will erect on site ahead of each phased closure.
The works,  which started on Thursday 6 January 2022, are taking place in three phases.
Phase one
Phase 1 included repainting the bridge beams using underslung scaffold, as well as replacing service bay covers, waterproofing and surfacing the footways; casting new parapet upstands and installing a new compliant parapet system are now complete.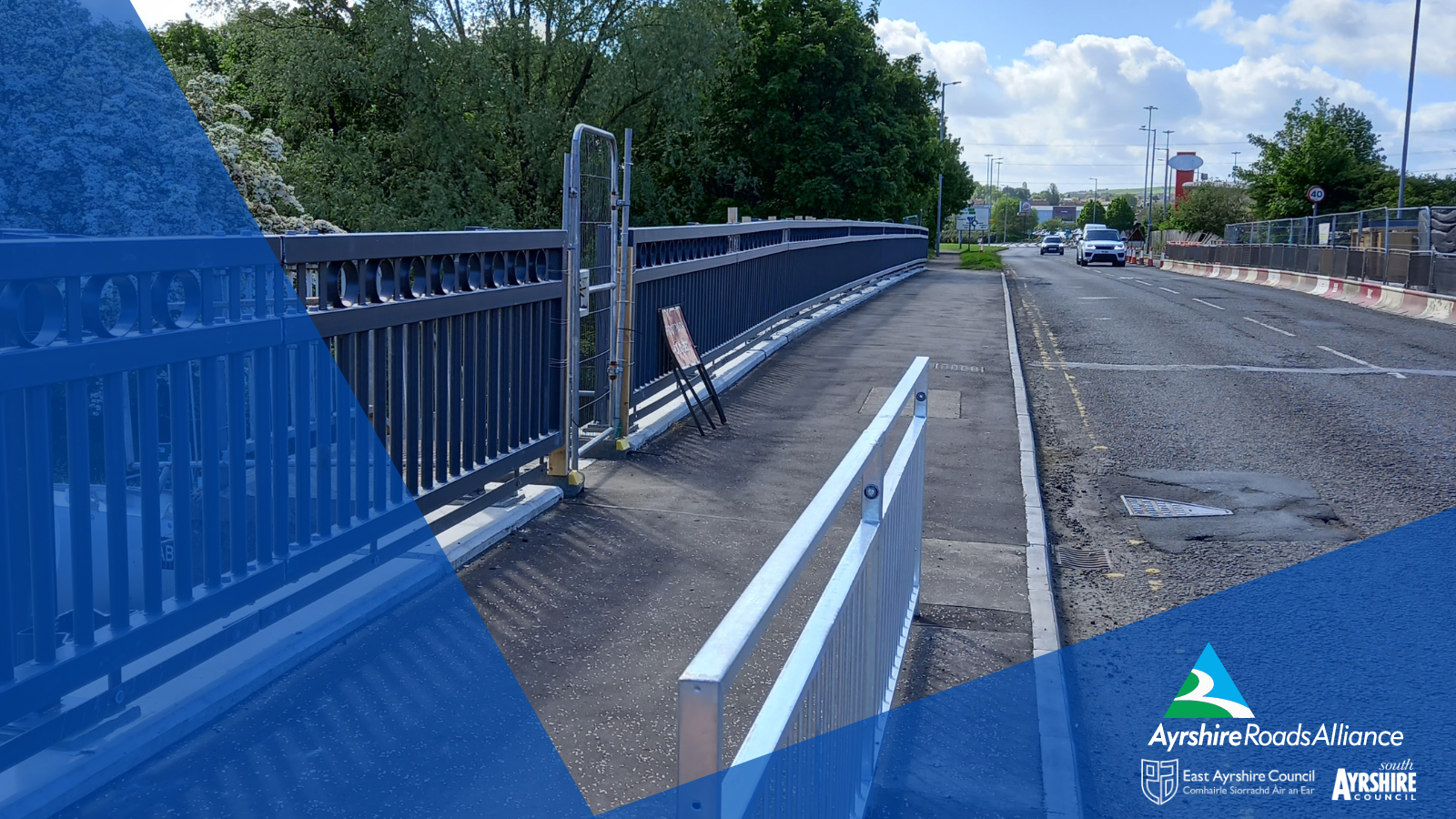 Phase two
Phase 2 of the works are progressing well and consist of the same scope of works as phase 1 but on the western side of the road.
During phase two, we will be closing Lawson Street from its junction with Welbeck Street westwards for 25 metres.
The works programmed for phase 2 will be complete Sunday 12 June.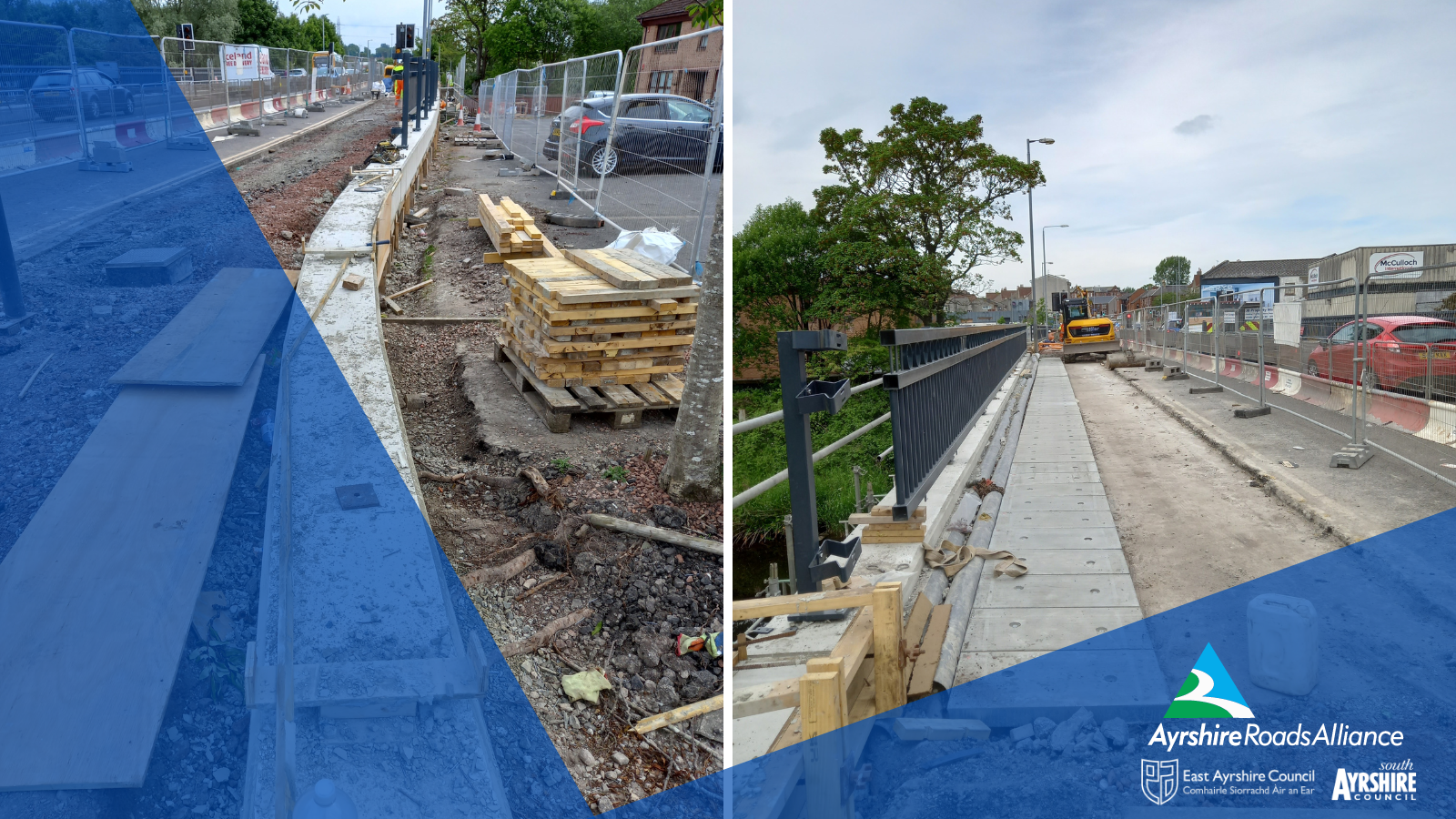 Phase three
During phase three, the A735 Welbeck Street/ Queen's Drive will be closed from the junction with New Mill Road/ Lawson Street to the junction with Victoria East Road.
The works included within phase 3 began on Monday 13 June.
Whilst carrying out bridge deck planning works we discovered issues with the concrete underneath.  To allow us to safely carry out concrete repairs we now anticipate that the works on Victoria Bridge will be completed on Friday 24 June.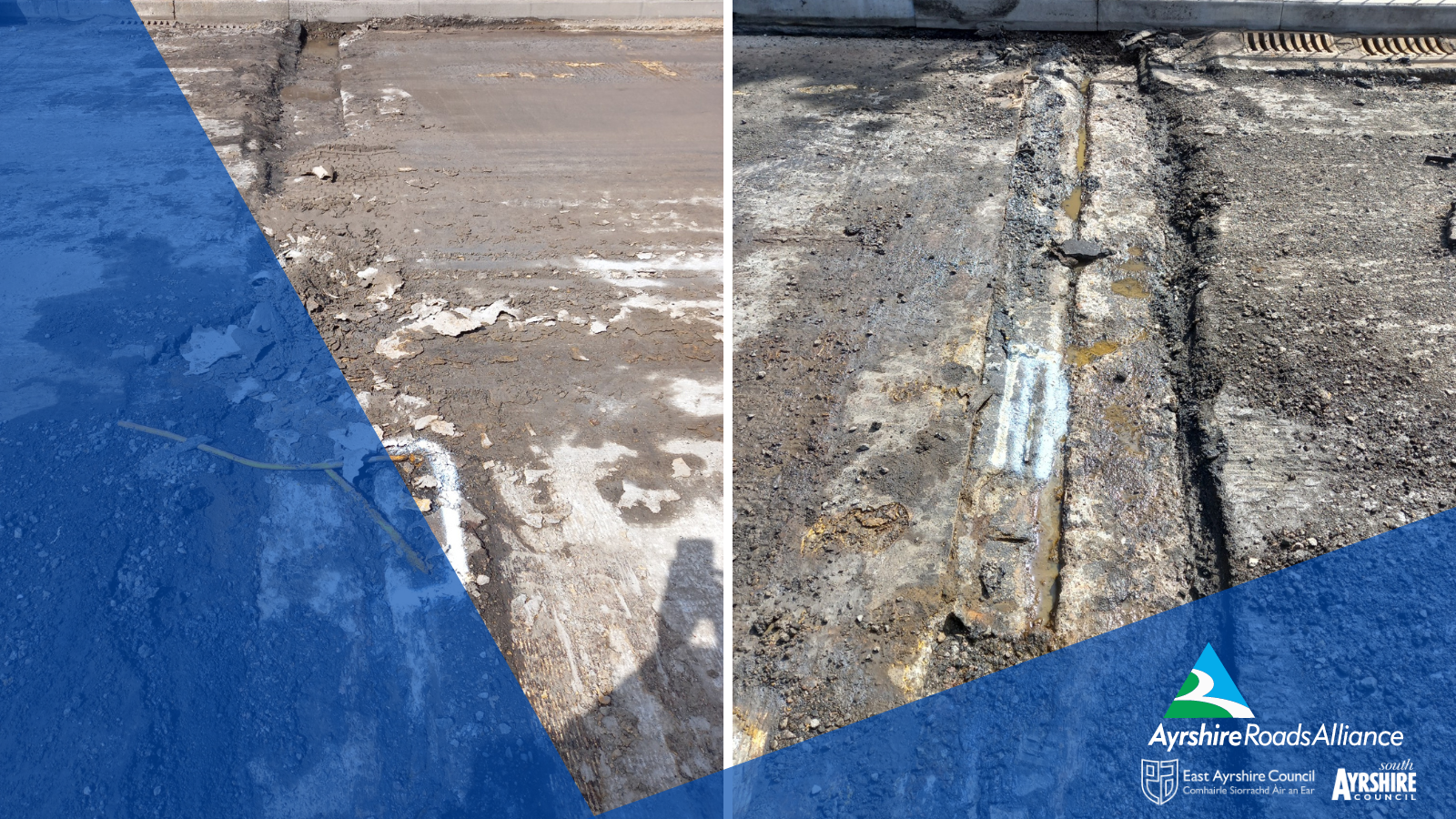 Alternative Routes
During each phase we'll signpost an alternative route for vehicles.
We will keep pedestrian access open throughout the closure periods.
You can check progress and updates for this and all our other projects on  Ayrshire Roads Alliance website