Parking attendants (PA's) sometimes get a bad rap when it comes to the job that they do. As part of a positive parking agenda we are launching a campaign to help build confidence in the Council's parking service. The aim is to change perceptions and challenge misconceptions especially in relation to the job PA's do.  Over the next few weeks we will be sharing with you some stories from their working day which will shine a light on what the job involves and demonstrate it's not just always about enforcing restrictions!
Over the summer, our PA's responded to literally hundreds of requests for information about parking and where's best to park.
In South Ayrshire there are a variety of paid-for, free and time-limited parking options for the motorist to choose from. While it is true to say that local motorists are fairly familiar with the options, the area receives a lot of tourists who are not so well-versed on the parking options within South Ayrshire.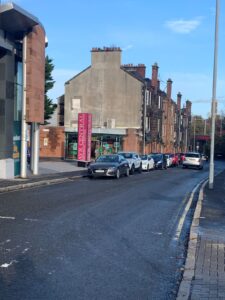 In late July one of the PA's noticed a large motor home driving slowly in Wellington Square, Ayr. The PA struck up a conversation with the driver and it became clear that he was looking for somewhere to park the motor home for a couple of hours so that he and his family could explore the beach and enjoy a meal from a fish and chip shop.
Using knowledge of the car parks in the town, the PA suggested the driver go to Charlotte Street car park and use one of the bays there which are designed to be used by large motor homes. This was the ideal solution because it met their needs for parking the vehicle and allowed the family to spend some time in the town.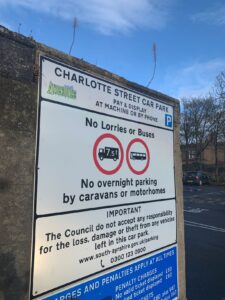 Our PA's are often approached by motorists looking to pay for their parking but unable to do so as they have no change.  In this instance we often resolve the issue by explaining the RingGo cashless parking system or directing them to nearby free parking options, therefore keeping the town busy.